Careers
Your Northwestern Mutual Career
Do you want a career, not just a job? Do you want your own business and the ability to leverage world-class training? Do you want to be independent, with access to a vast library of resources? Do you want to be in business for yourself, but not by yourself? If so, Northwestern Mutual provides a rewarding and successful path to a high-earning career.
Our financial representatives are responsible for the success of their own independent practices, but can rely on the training, support and resources of best-in-class executives, as well as innovative and proprietary products and services.
Northwestern Mutual - Midtown expects a lot from our representatives, and we give a lot in return. We are proud of our culture built on mutual respect, abundance mindset where career development, recognition, growth, and compensation are top priorities.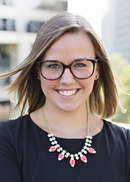 Jayme L Hudgins, CLU®
Director of Selection and Development
jayme.hudgins@nm.com
Office 404-846-3007